A guide on
payroll & HR

management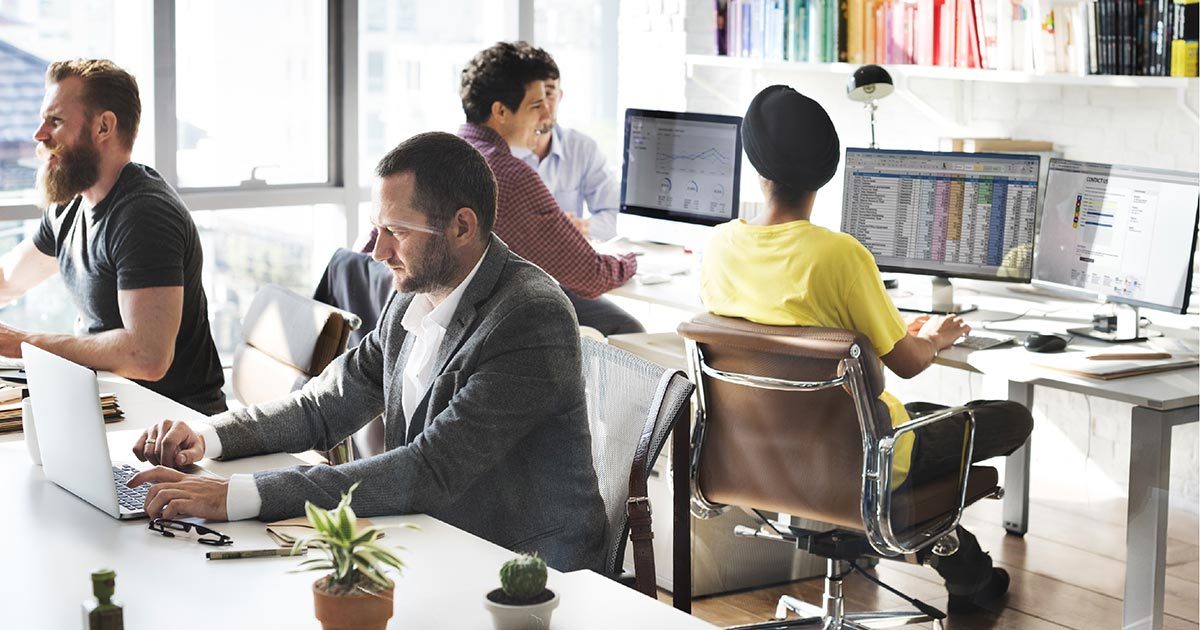 Is HR Responsible For Payroll?
Seamless 
Payroll 
procession and issuance is an integral part of a company's culture. It mandates meticulous oversight. While a company's Finance Department and HR operations appear to be independent of each other, their partnership is important for improving employee experience. This facilitates timely payroll processing. To believe that Payroll is just a responsibility of the Finance team and falls beyond the prerogative of HR is a grave mistake. HR helps ensure zero to minimal Payroll issue damages, which can compromise an organisation's reputation and propel employee distrust.
How do Payroll & HR Management work together?
Payroll constitutes an integral function of HR. Let's understand how Payroll and HR management works together:
HR helps classify the employees based on their employment type. This information is helpful in Payroll processing.
HR manages the employee's daily attendance and working hours distribution. This data helps process payroll accurately.
The HR team is also actively involved in figuring out the employee's gross pay, overtime pay, cuts, benefits, and raises.
HR also plays a vital role in determining employee payment schedules and payment methods.
Is Xero a Payroll System?
Xero
 is convenient online accounting software, specially designed for small businesses. The Xero HR integration can help your business by streamlining the often-overlapped admins of HR and Finance in one central place. Here's how Xero facilitates you:
It offers integral functions such as invoicing, billing, calculating sales tax returns, and reporting, amongst other accounting services.
Since it's all online, you enjoy the convenience of working whenever, wherever you want by simply logging in with your mobile, Mac, or PC
You can view your cashflows in real-time since your bank statements come to be automatically imported and sorted.
You can coordinate with your team members and work side-by-side on financials.
Happy HR's Xero Integration
Integrating Xero with Happy HR will provide you with Payroll Information, Leave Information, Banking, and Superannuation. Obtaining a Xero HRIS is super easy. For doing so, you need to:
Access the API integrations page on the settings page in your Happy HR account.
Click on the integrate with Xero tab
Your Happy HR and Xero will be integrated now
What are the Benefits of HR Conducting Payroll?
When HR conducts the Payroll, it facilitates seamless payments to employees, especially when the services of integrated payroll software are sought. This helps ensure that Payroll does not function in isolation. According to 
Deloitte
, 39% of organisations are currently employing a cloud-based payroll solution, while 21% are considering moving payroll to the cloud. This is because of the abounding benefits when HR conducts Payroll through an integrated software system. Let's have a look at some:
Less Paperwork
With an integrated payroll system, HR automates tedious payroll processes, since the manual gathering of information is not involved. This involves streamlining the employee information management, timesheet tracking, payments virtually. Since all of this is online, there's zero paperwork involved, and the risk of errors by ensuring that there's no double entry of data is also minimised. For the employees, it's useful since they get to keep track of their leaves and benefits and update their personal information. For the HR managers, it is super easy to update payroll and synchronise every point of Payroll data.
Integrated system
Since it provides for an integrated system, it helps to make everything run smoother. There are no discrepancies in attendance data collection, salary distribution, net pay calculation, bonuses, tax filing, firings as well as employee retirement schemes. With built-in analytics, there is better transparency allowing for convenient measurement of Payroll metrics. It also helps the HR department focus on curating detailed reports that provide a holistic view. It also creates a more informed workforce as everyone in the organisation has access to real-time data that helps them to perform their job responsibilities.
Employee Experience
With HR conducting the Payroll, employee experience comes to be enhanced. It allows employees to focus on their work more easily and display efficiency. They are no longer bothered by the concern of being inaccurately paid or underpaid because they know that their Payroll needs are being well-taken care of by HR. Also, when HR uses an integrated automated payroll system, the employees get immediate access to their information and keep live track of their paychecks, benefits, attendance. This helps improve overall employee satisfaction at the workplace and builds an evolving, healthy organisational culture.
Cost Reduction
With an HR integrated payroll system in place, there is an evidential reduction in company costs previously caused by human error. The HR team has to no longer manually sort through many databases to find the information needed to process a Payroll. This is because real-time data is accessible to authorised employees. So when duplicated efforts are not performed, an organisation tends to save time and costs on labour and supplies. Having an efficient Payroll system is integral to good organisational health. Happy HR integrates with Xero to simplify the payroll process for businesses. By offering computerised, stress-free payroll solutions, it minimises managerial efforts. It also enables employers to calculate employees' payments and prevent workplace conflict. This is important for building employee trust.