What's your
current HR
health score?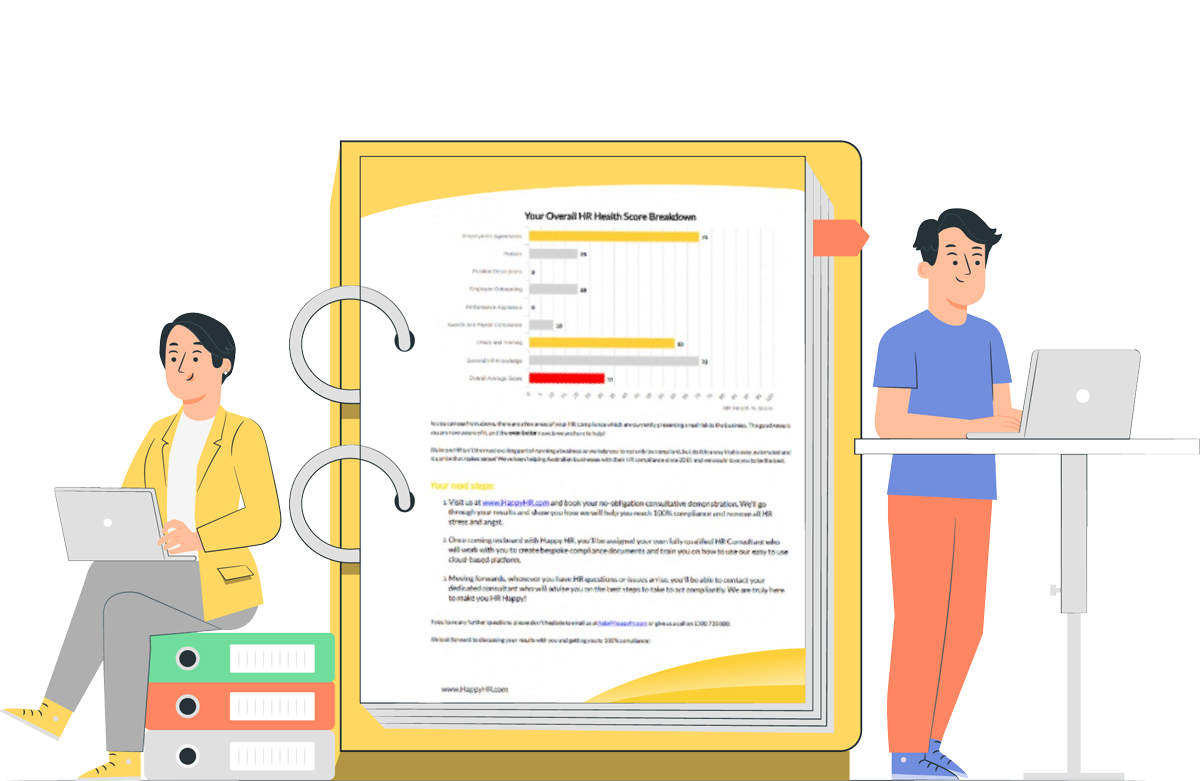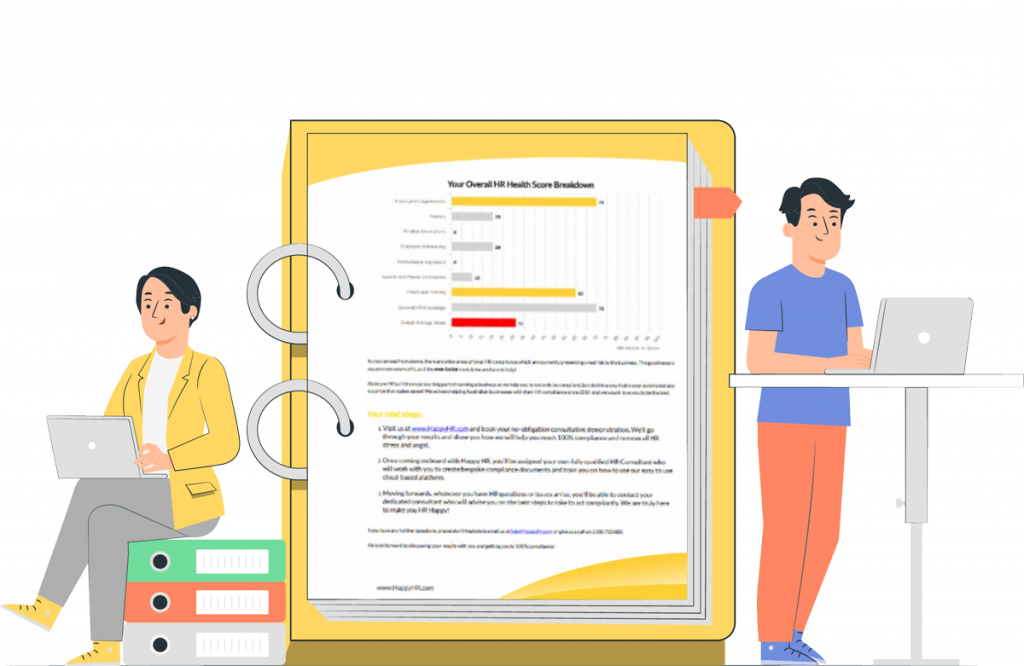 As a HR provider, we know that many business owners say HR is not the most exciting thing about running a business. This can lead to anxiety and confusion about their HR compliance. Regardless of this, it must be done!
It's very easy to neglect or not fully understand your HR obligations (Let's be honest, understanding HR is not the reason you started your business) but this is where many Australian businesses get caught out.
With Fair Work putting Australian Businesses under the microscope and employees becoming more aware of their entitlements, now more than ever you must be covering all bases when it comes to your HR obligations.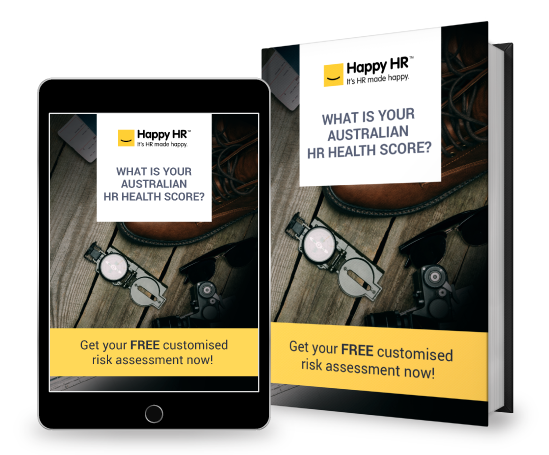 If you would like to know exactly how strong your HR compliance is, complete the 5-minute multiple choice questionnaire. It will ask you some questions surrounding various areas of your HR processes and will send you a customised and detailed report outlining:
HR health score out of 100
The current risks in your business that you may not be aware of
The simple (And time-efficient) steps you need to take to get your business to HR Health score of 100
Are you ready to get Happy HR?