Introducing the revolutionary Happy App, now available on iOS and Android platforms!
Happy HR proudly presents the world's first "Happy App," a fully-featured employee experience designed to streamline day-to-day operations through one user-friendly application.
With the
Happy App,

employees can take control of their day-to-day activities like never before. Say goodbye to scattered documents and disjointed processes.

The app offers an end-to-end experience, allowing users to effortlessly access and review important documents such as contracts, policies, and position descriptions, all from the convenience of their mobile or tablet device.
Happy App doesn't stop there
It's a powerhouse of features designed to enhance productivity, engagement, and growth. Users can fill out 360-degree and pulse surveys, enabling valuable feedback and insights. They can embark on continuous learning journeys, accessing procedure modules and certification training right from the app. In-app messaging facilitates seamless communication, ensuring teams stay connected and informed.
Performance management
Performance management becomes a breeze with the Happy App. Employees can set goals, track progress, and receive real-time feedback, fostering an engaging and growth-oriented work environment. The app even provides operational checklists to streamline task management, ensuring nothing falls through the cracks.
Leave requests? Consider it handled
The Happy App enables employees to easily submit and track their time-off requests, eliminating the hassle of paperwork and approval processes. And for seamless onboarding, the app facilitates induction management, safety procedures, and other certification tools, ensuring a smooth transition for new hires.
Whether you're in the office or on the go
Happy App is your passport to a truly exceptional employee experience. It's a powerful tool that puts the power of managing your work life right at your fingertips. Experience the future of employee management with the Happy App and unlock a new level of convenience, efficiency, and happiness in the workplace.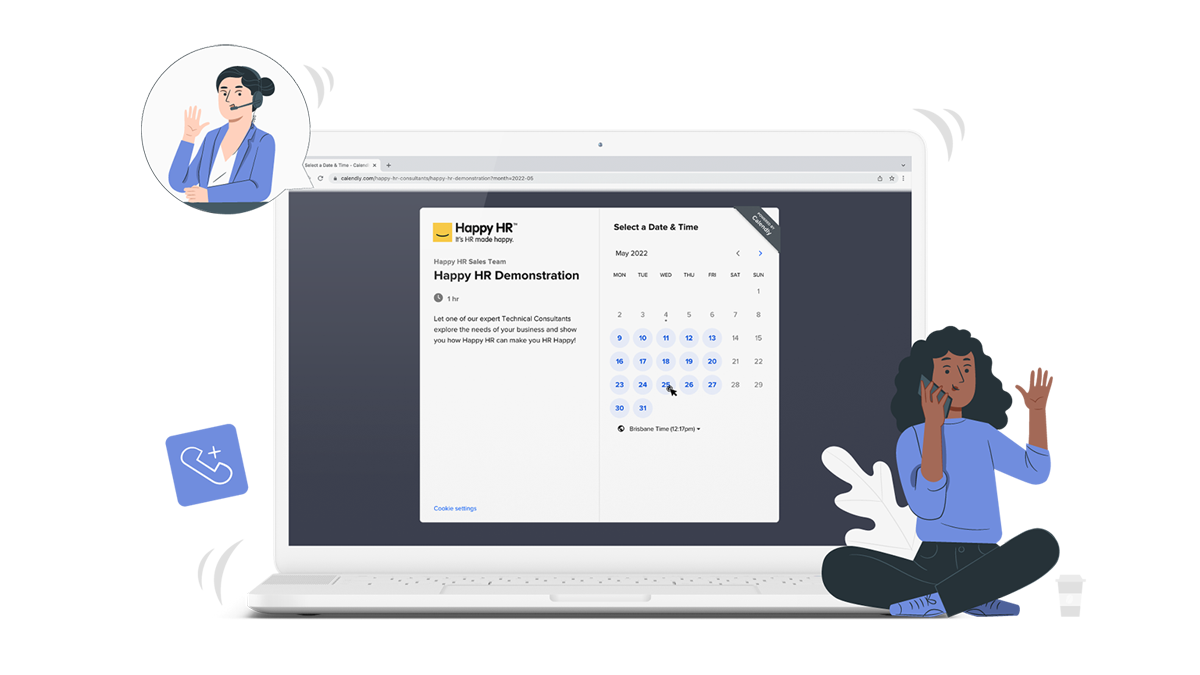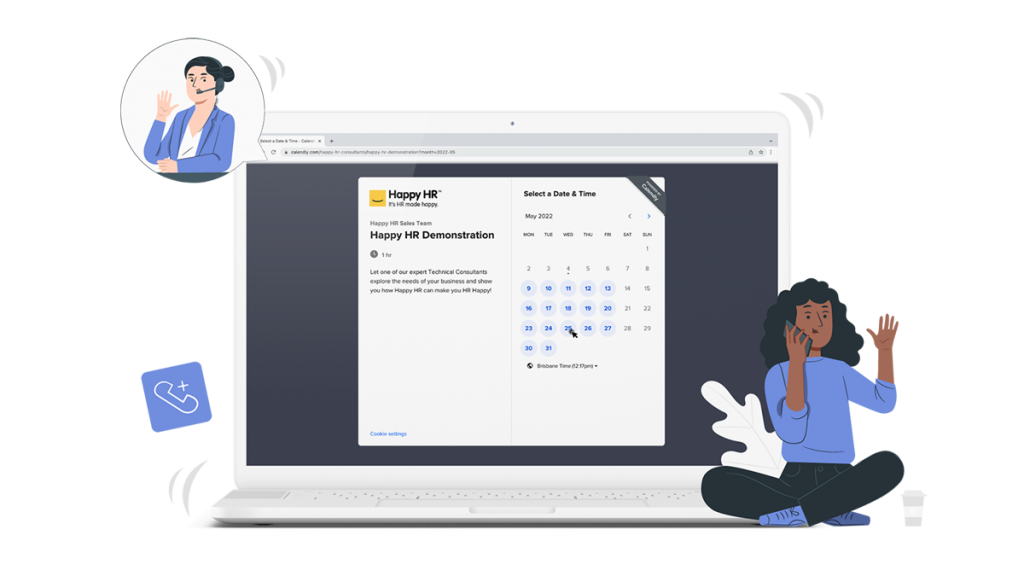 We Are Here To Make Your HR Happy!