Happy HR is the HRIS software Australia can rely on. We understand how stressful it can be to manage all the tasks that come under HR management. From onboarding to payroll processing and much more, Happy HR helps make management hassle-free for you.
What is an HR information system HRIS ?
An HR information system, or HRIS, is a tool used by human resources departments to manage employee data. This includes such information as payroll, benefits, training, performance evaluations, and work schedules. In addition to providing an efficient way for HR professionals to track and update crucial employee information, an HRIS can also streamline the hiring process by automating job postings and applicant tracking. It can also generate helpful reports for management decision-making and assist in compliance with labour laws and regulations. An effective HRIS can greatly improve the functioning of a company's human resources department, leading to improved productivity and satisfaction among both employees and management.
Be industry compliant in your HR practices with our HRIS
Happy HR is designed to not only cater to your HR needs, but also to offer amazing features that make you industry compliant and more. Our HRIS is popular for the value it offers with all its features.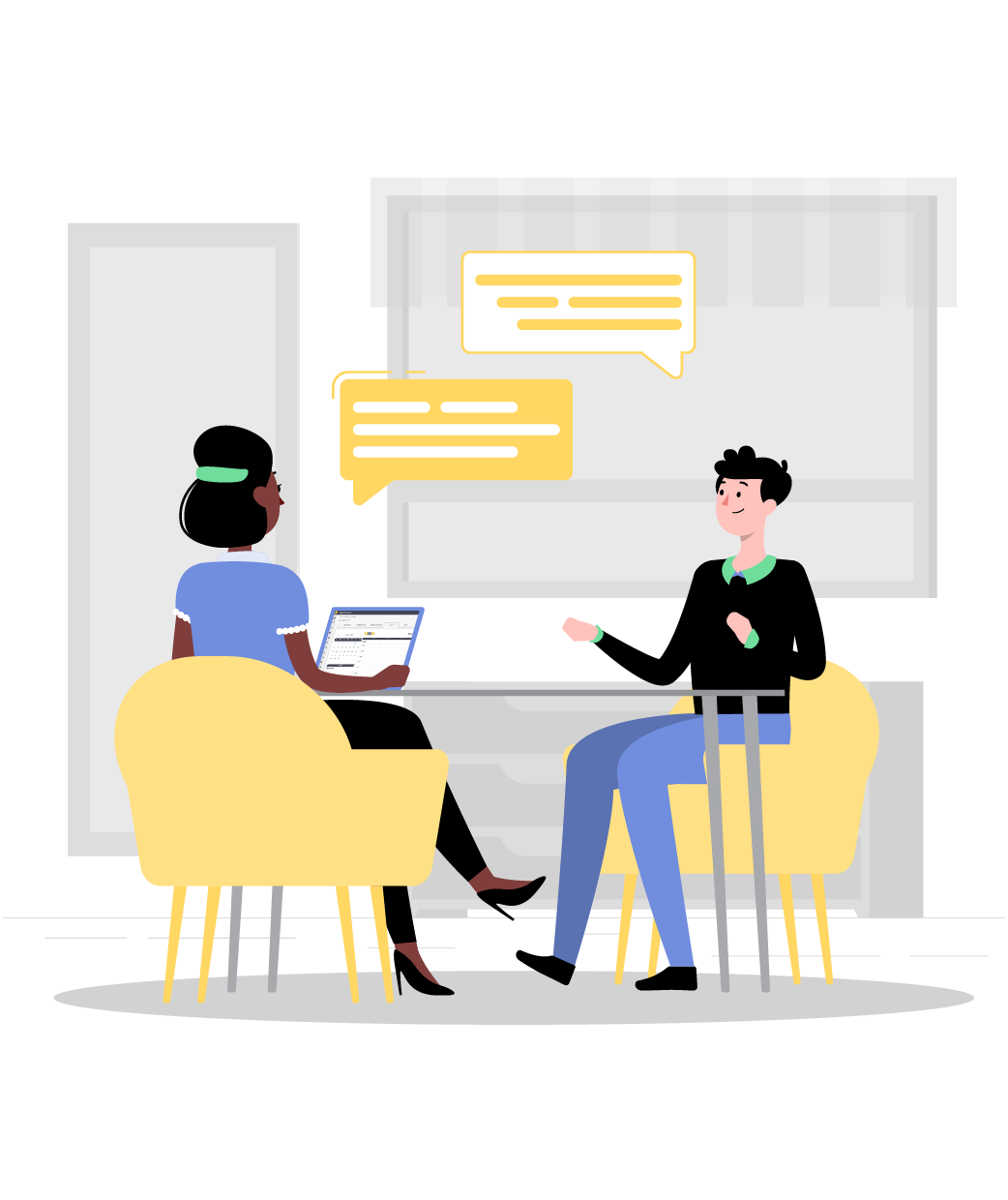 Benefits of using HRIS software for your business
Are you tired of manually tracking employee time off, performance reviews, and benefits information? An HRIS, or human resources information system, can streamline these processes and improve overall efficiency in your business. Happy HR can track all employee information in one central location, making it easy for you to access and update important data. It can also automate cumbersome tasks like sending reminder emails for performance reviews or calculating vacation time. However, the benefits of an HRIS extend beyond just convenience. By improving organisation and communication within your HR department, an HRIS can lead to increased productivity and happier employees. In today's competitive market, investing in an HRIS is a smart move for any business. 
Happy HR is not just an HRIS software, but a cloud-based one, which means more benefits like easy scalability, innovation, and more control. Check out the product today.
Full integrations with popular payroll & operations software
By integrating with popular management software like Deputy, KeyPay, and more, Happy HR maximises its effectiveness as a HR management software. The integrations with these software give you the ease of payroll and operations management with zero hassle.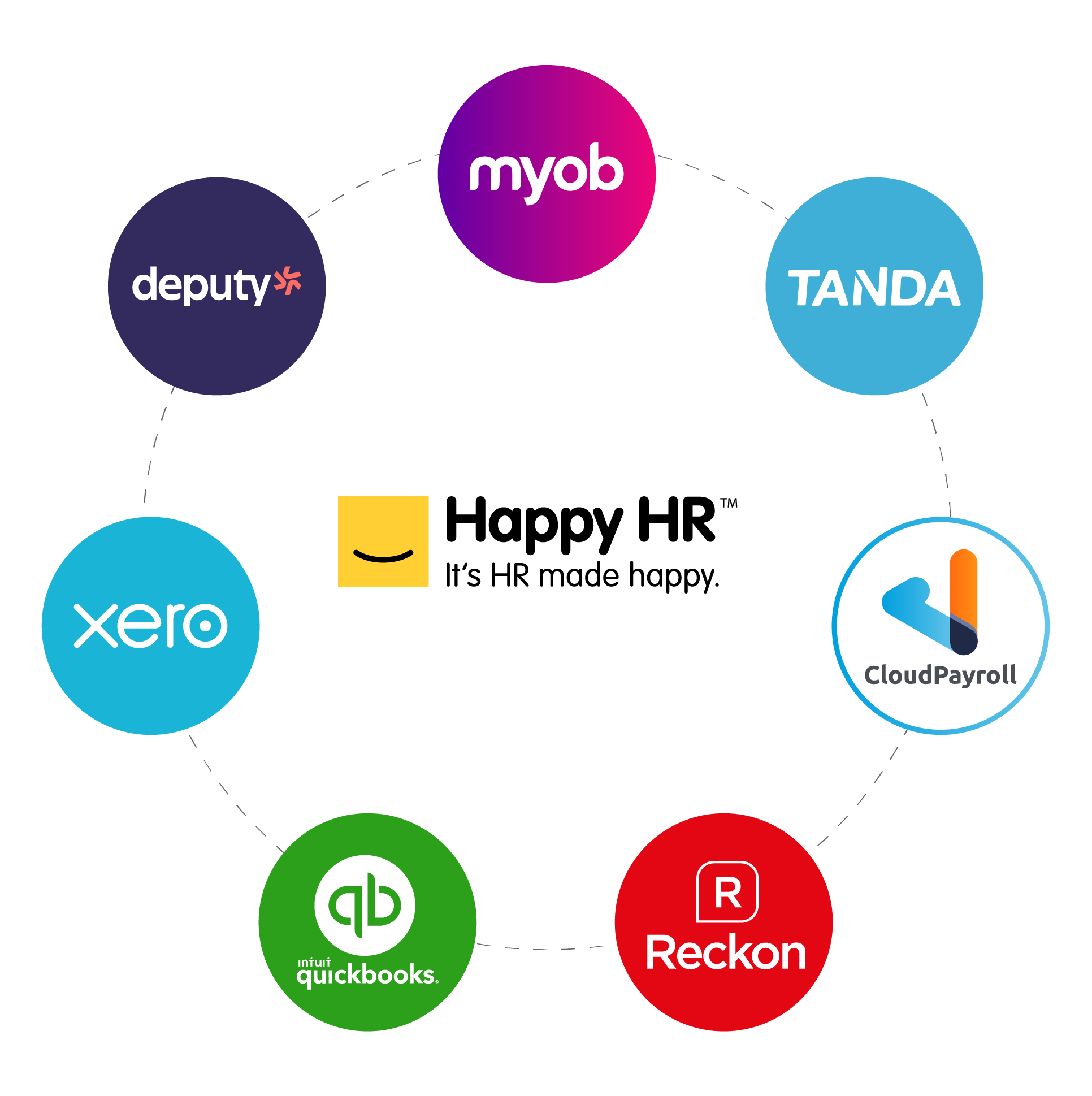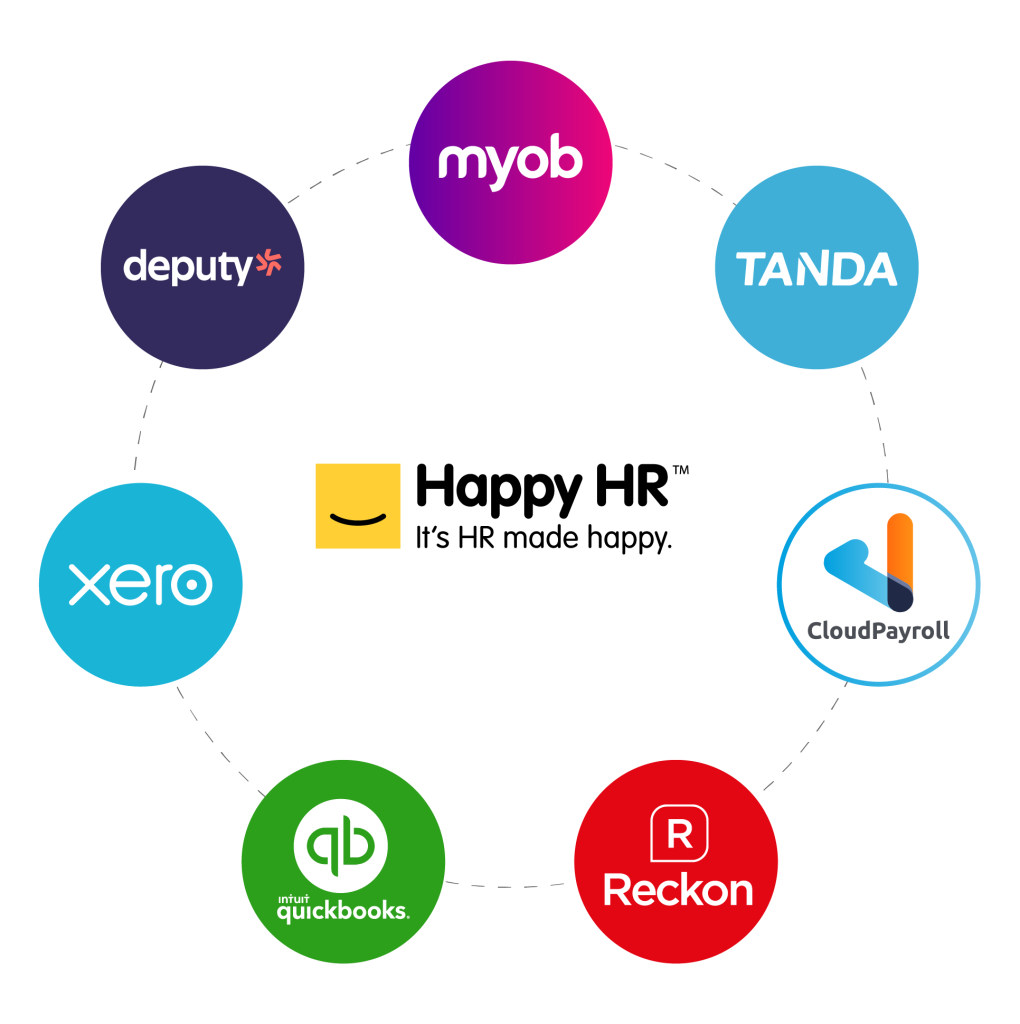 Frequently asked questions
Happy HR offers competitively priced packages for businesses looking for an HRIS. Streamline your HR processes starting from only $6 per employee per month (if you sign up for a 36-month contract) with constant support from qualified HR professionals. The features included in our plans are sure to support your HR processes with information management, payroll processing, onboarding and offboarding, training, and performance evaluation. Check out our pricing of self-guided and pro plans now.
Regardless of your business size, Happy HR is a cloud-based software designed to make your life easy by managing most of your HR tasks. The interface is simple to use so your HR professionals will not need extensive training to operate it, and our different packages offer different features to meet your specific HR needs. So, whether it is employee onboarding that is unnecessarily taking up too much of your time or payroll management that seems unorganised or faulty, you can use our HRIS to make your HR management effective.
Our team of qualified HR professionals are happy to assist you with training, guidance, and an awesome level of support. Simply get in touch with Happy HR to get started, and rest assured that you will not be left alone to deal with any complicated operations.
Are you ready to get Happy HR?