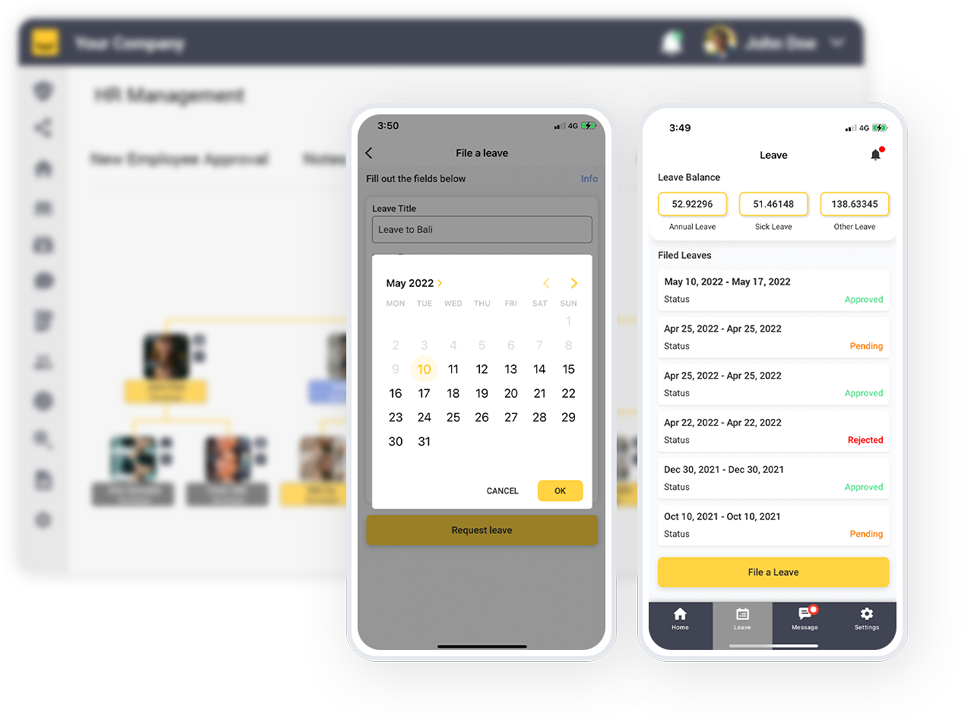 What is HR Management Software in the cloud?
Happy HR is designed to help potential companies like yours manage, grow, and develop talent – all with one simple software.
HR software in the cloud allows HR professionals to access important HR information and processes from anywhere at any time. No longer constrained by physical servers or office locations, HR teams can manage employee leave requests, performance reviews, and payroll with ease. Cloud-based HR software also means that updates and backups happen automatically, allowing HR professionals to focus on strategic initiatives instead of repeating administrative tasks. Step into the future of HR management with Happy HR as it offers everything from rostering to onboarding and compliance. Create a happy and productive workplace with everything organised for your HR professionals and your employees.
How does HR management software work?
HR management software streamlines HR processes by centralizing employee information and HR tasks. This allows HR professionals to easily track and access important data, such as employee time off and performance reviews. Happy HR includes features for recruitment, onboarding, and benefits management. With HR management software, tasks are simplified and streamlined, leading to increased efficiency and productivity within a company's HR department. It can also provide critical insights through data analysis, allowing you to make strategic decisions that improve overall human resources management. 
Whether your company is huge or expanding, drowning with HR management tasks, or is a small start-up, Happy HR brings everything together for you.
Features of our HR management software
Happy HR is happy to take over more than 90% of your HR management tasks. Check out our awesome features.
Full integrations with popular payroll & operations software
Happy HR integrates with popular software to provide you with the best experience. Our integrations with the following services make the platform great with managing most of your HR tasks.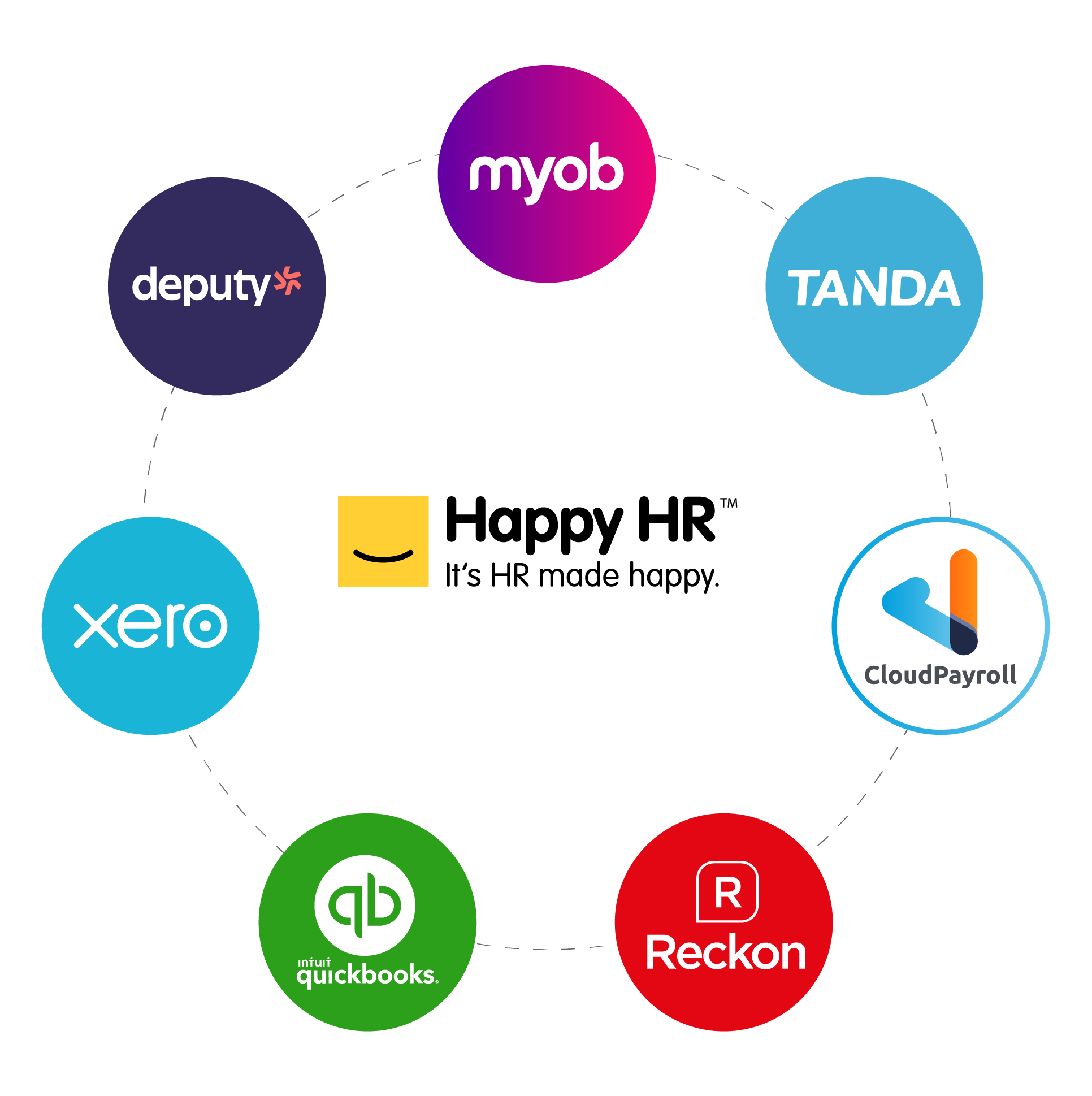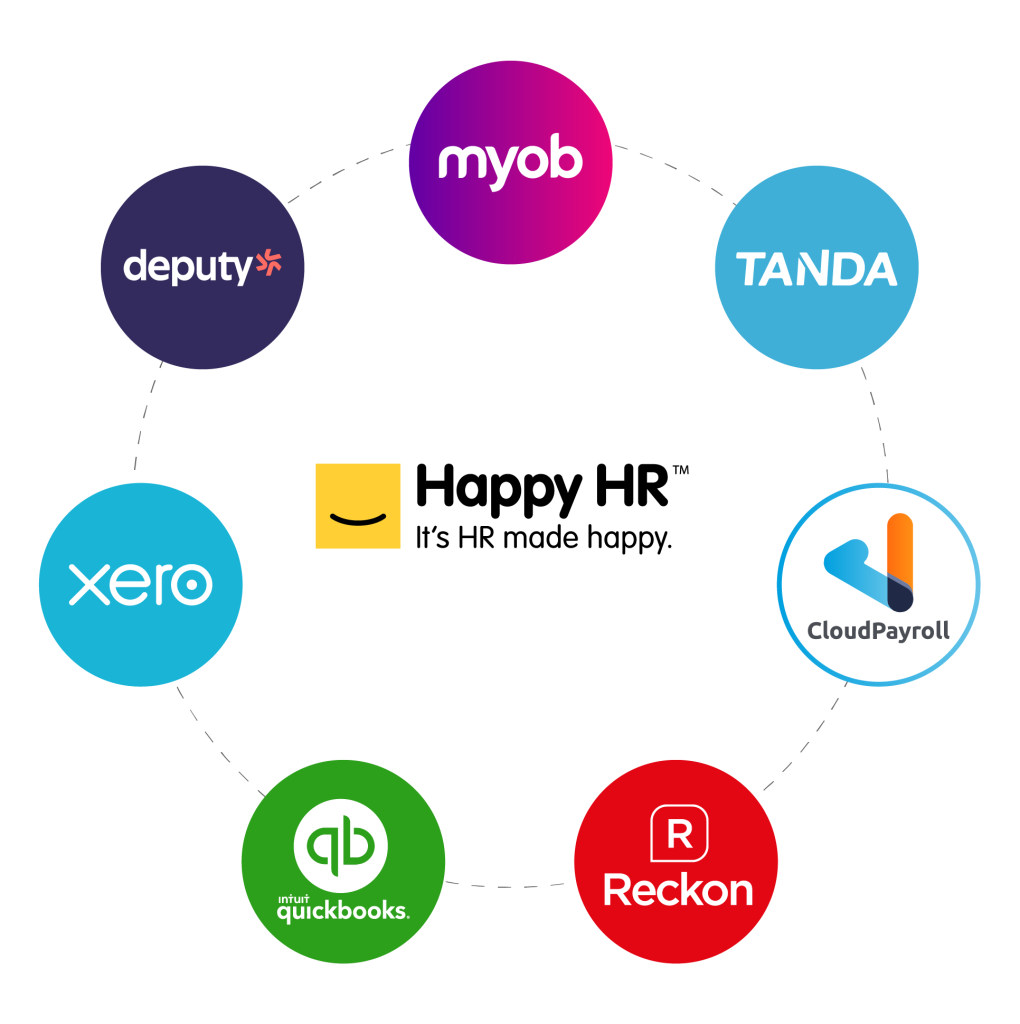 Frequently asked questions
Are you ready to get Happy HR?