Slide
Over 50+ industries use Happy HR to maintain their HR compliance. Read about some of our happy clients!
Accounting OC Partners

OC Partners located in the outer eastern suburb of Lilydale has a vast wealth of experience spanning more than 20 years in the accounting and taxation industry servicing the Yarra Valley and surrounding areas.
Accounting Scott Partners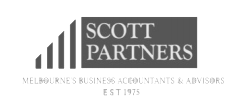 Our vision is to be Victoria's Premier boutique accounting firm specialising in the small and medium sized enterprises and professional investors. Whether you run a small or medium sized business, invest or are looking to increase your personal wealth, you owe it to yourself to give Scott Partners a call to see how we can assist you to achieve your financial objective.
Early childhood and learning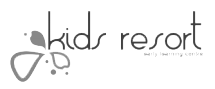 At Kids Resort Early Learning Centre we aim to provide a nurturing environment where each child feels a sense of being, belonging and becoming.
Verse Wealth



In Verse, you'll have an adviser, strategist and coach. Seeing you reach goals, build wealth and worry less, is why they get out of bed. They are independently owned and licensed – that means you're their only priority.
Custom Foods



Custom Foods is a 100% Australian owned contract manufacturer of innovative and world-class dietary supplements for the health and wellness market.
Ray White Real Estate Bendigo

Knowledge. Skill. Experience. It's how our agents maximise the value of your property. And it's how we've sold more properties in Australasia than any other real estate group.