Performance Management Software
Happy HR is designed to make your business and its people successful at what they do. By helping you review and boost employee performance, this cloud-based HR software takes the burden off of your shoulders as it provides unbiased, professional, and fair employee performance reports. Recognise your employees' achievements and maximise their potential by utilising Happy HR as your performance management software.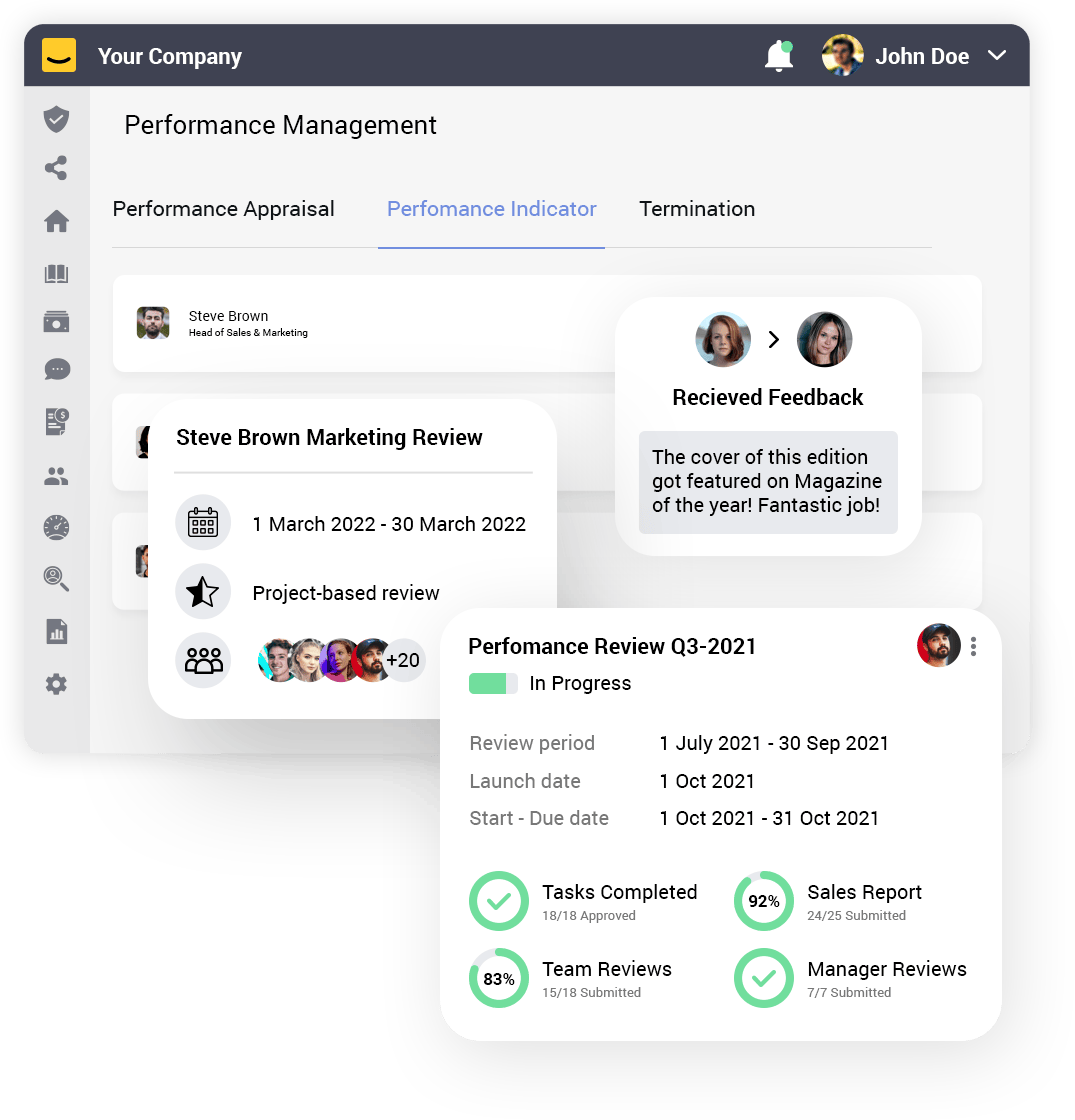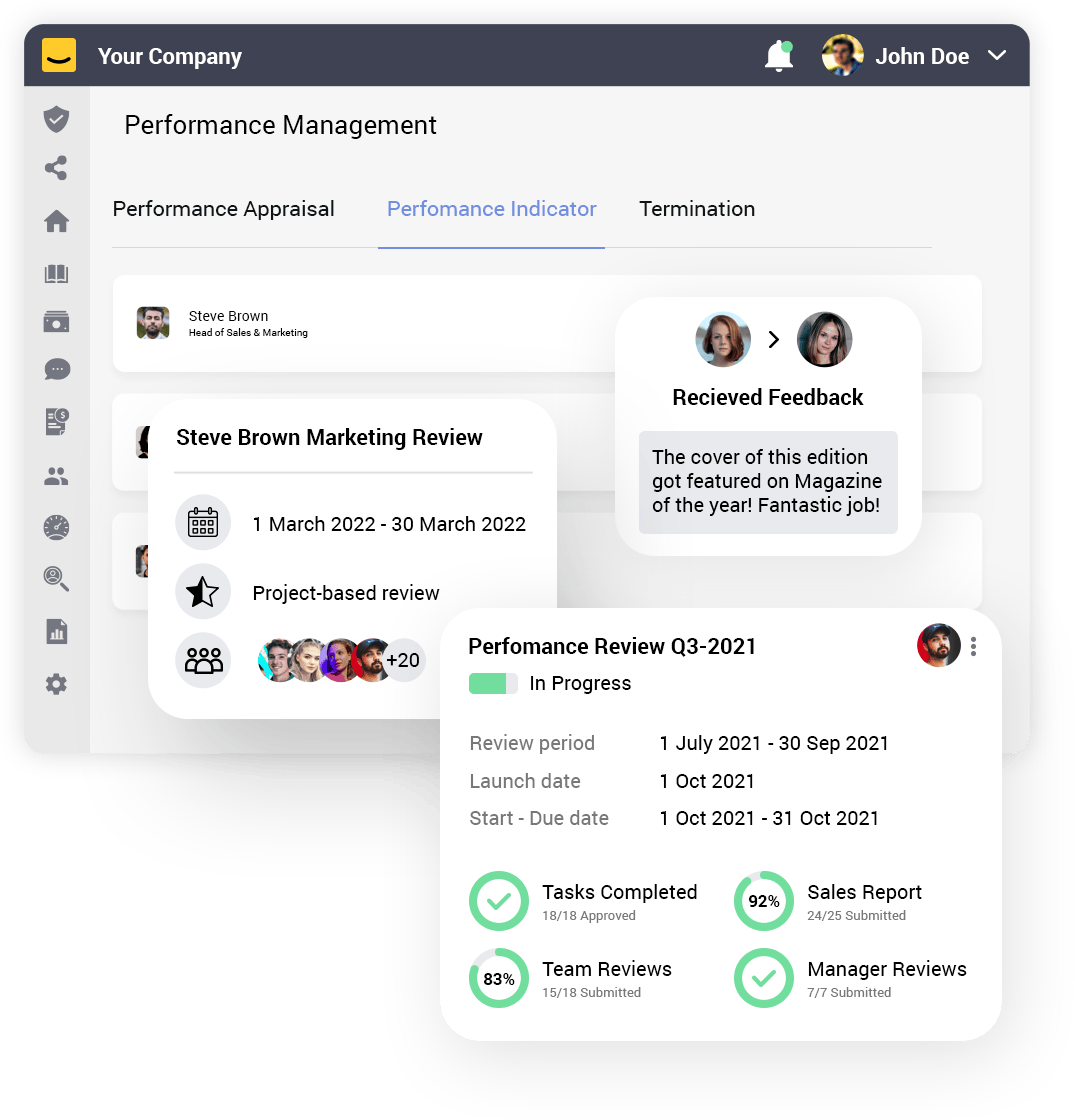 What is performance management software?
Performance management software is a tool used by businesses to track and assess the performance of their employees. This technology can measure individual performance, as well as department and company-wide performance towards specified goals. By identifying areas of success and areas for improvement, performance management software, including
performance review software
, allows businesses to make informed decisions about training and development opportunities for their employees. In addition, information derived from Happy HR can also assist in performance reviews, benchmarking, and salary adjustments. Help your business reach its full potential by focusing on consistent performance improvement at all levels of the organisation. In today's competitive marketplace, using performance management software is a crucial step in driving both individual and collective success.
Cloud-based performance review software made easy
Performance management software has long been a staple in the business world, but traditional options require installation and updates on a company's own devices. Enter cloud-based
employee performance management software
, Happy HR, which can be accessed from anywhere with an internet connection. No longer will your employees have to wait to come into the office or rely on clunky virtual private network connections to access performance feedback. This modern solution also allows for easier collaboration and communication, making performance evaluations smooth and efficient. So, why not give your business the edge it needs with Happy HR's performance review features that reach new heights through the cloud? It's time to take performance review to the next level.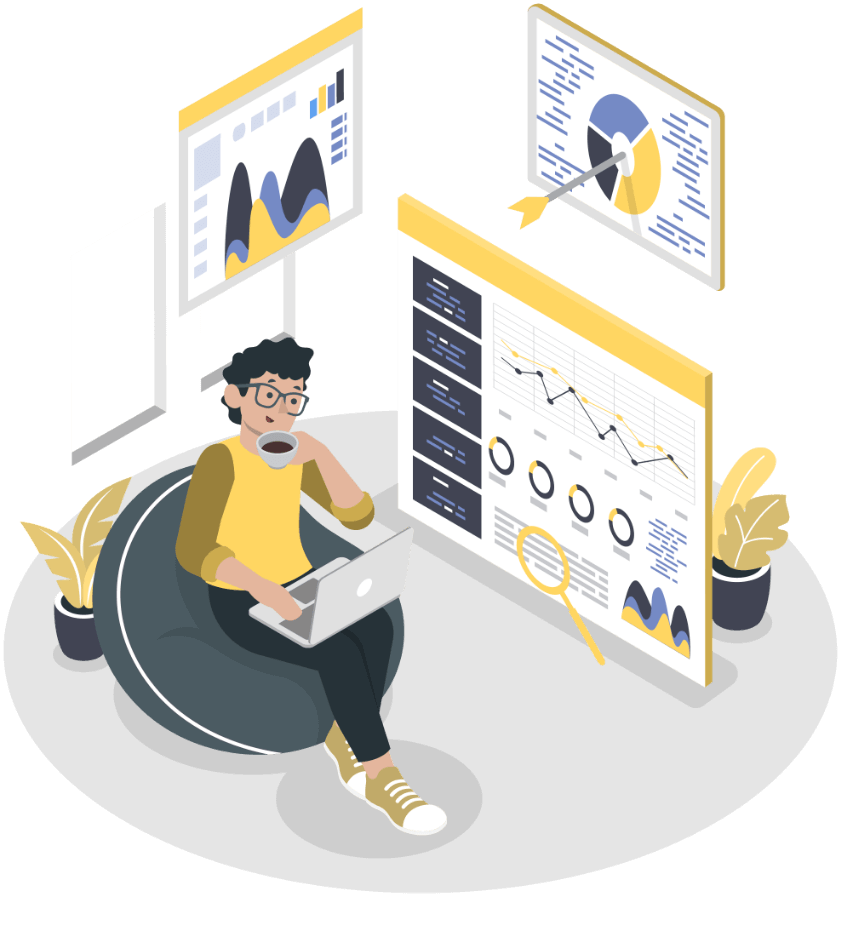 Features of our performance management systems
Happy HR loves keeping HR professionals happy at their jobs by making their work more effective and organized. Being a cloud-based software, Happy HR is able to offer a wider variety of features with ease of access and management. With major features including recruitment and candidate management, HR compliance, performance management tools, and overall HR management, with HR management software Happy HR remarks an awesome management experience for your company and your employees. 
Everything from employee & management appraisals through to goal-setting, upskilling, and office action plans all serve to help everyone learn how to do their job best. HR performance management is something that's always ongoing – and as each member of your team develops, so will the company as a whole.
Full integrations with popular payroll & operations software
To provide our users with the best HR management experience, we have integrated with popular payroll and operations software. Our integrations with the following services make the platform effective with all HR tasks managed in one place.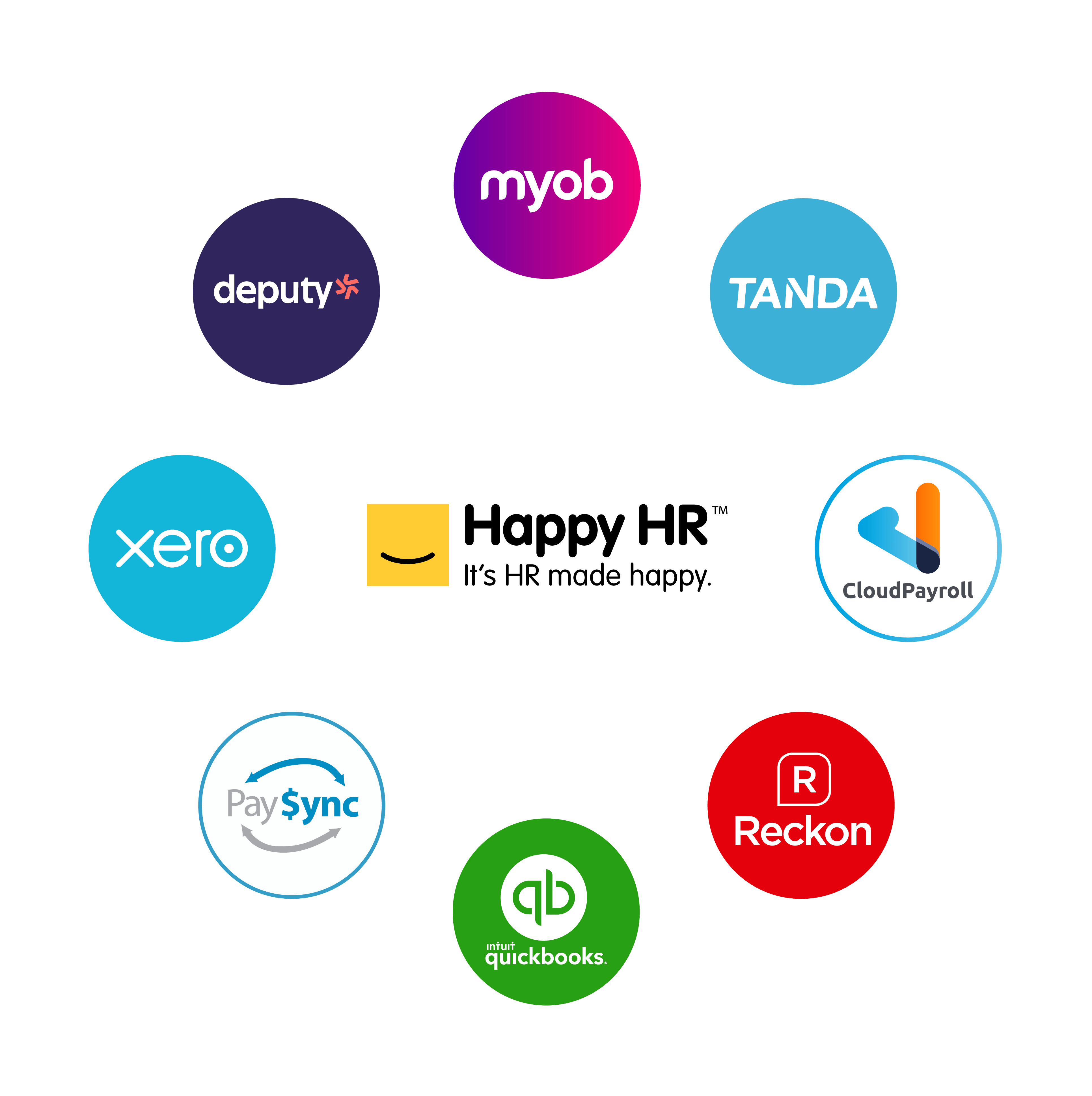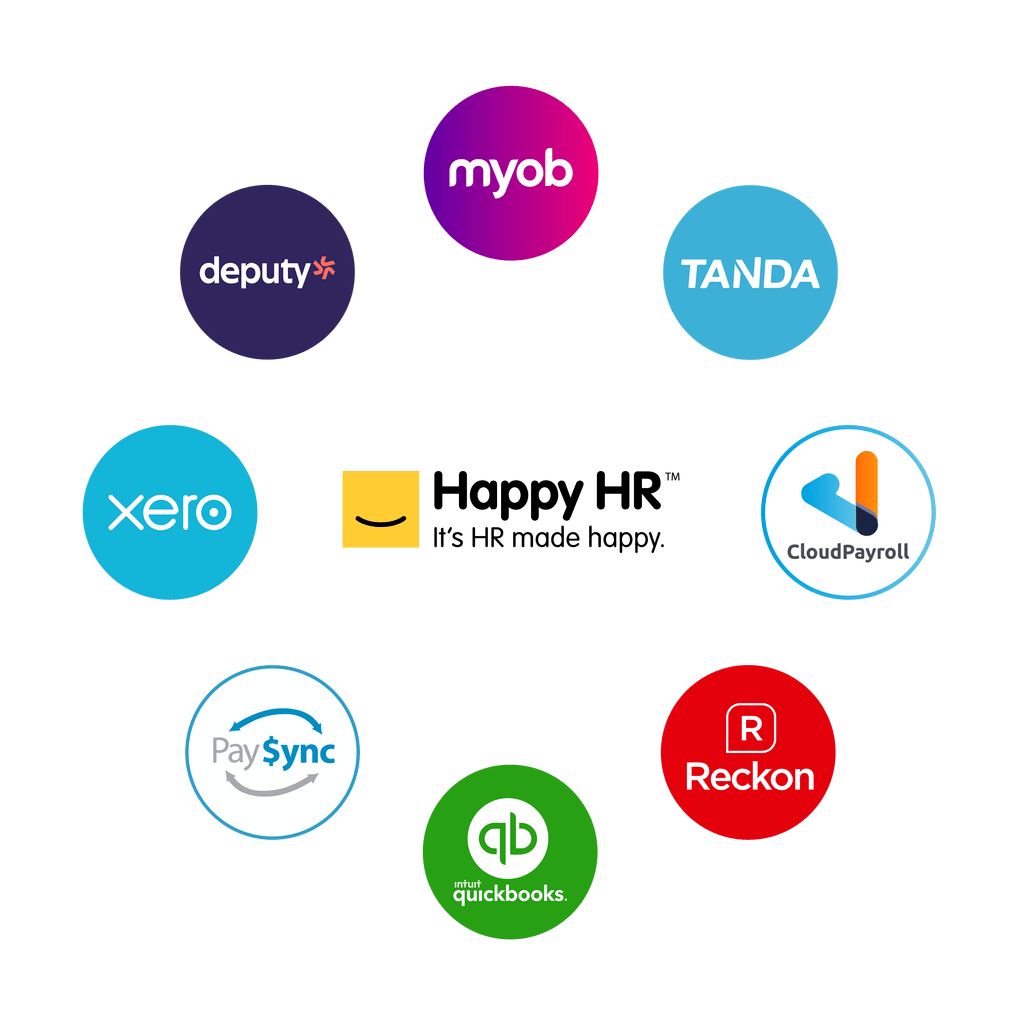 Frequently asked questions
Happy HR offers surprisingly economical packages for businesses looking for performance management software. Our self-guided plans and pro plans start from only $5 per employee per month (if you sign up for a 36-month contract) with constant support from qualified HR professionals. Learn more about our pricing.
Whether you are a small-sized startup or a bigger business with more complex HR needs, Happy HR has got you covered. The cloud-based software is ideal to manage your staffing needs and HR management in one platform without needing your HR professionals to be extensively trained in operating it. Simply refer to our packages today to decide what suits you or get in touch to discuss your options.
Look through our plans to see which one suits your needs best. However, if you find yourself with any questions or cannot decide which plan should be the best for your business's needs, don't hesitate to get in touch with our friendly team at Happy HR.
Are you ready to get Happy HR?