With Xero HR integration, your business can streamline the often-overlapping admin of HR and accounts in one central place.
What is XERO and how can a Xero HRIS help my business?
Xero is an easy to use online accounting software that's designed specifically for small businesses.
It's all online, so you can work when and where you want to. Just login with your PC, Mac or mobile
Your bank statements are automatically imported and categorized, letting you see your cashflow in realtime
Invite your team and work together on financials. You can collaborate over your up-to-date numbers
Xero has all you need to run your business – including invoicing, paying bills, sales tax returns, reporting and much more
Find out more about the services you can get through Xero HR integration by visiting the Xero Accounting Software site.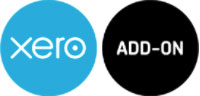 Xero HRIS
HappyHR™'s Xero HR integration seamlessly eliminates data duplication by the syncing of the following data and information in your one centralised Xero HRIS:
Payroll information
Leave information
Banking and superannuation
How do I integrate Happy HR with Xero? Getting a Xero HRIS is as easy as 1, 2, 3:
Go to the settings page and go to API integrations page in your happy HR account.
Click on the integrate with Xero button
Your Happy HR and Xero will now be integrated
Have any questions or queries about getting Xero HR with HappyHR™? Reach out to us today for a free demo of our software, complete with tutorials and tips on getting and using Xero HR.