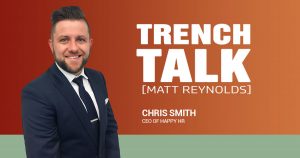 HR knowledge
A big thank you to Matt Reynolds @trenchtalk podcast for the opportunity to talk about my life in "trenches" of the Yolk Agency and Happy HR businesses!
Read more >
Get insights on HR health and best practice!
Your data is safe. We don't share your details and you can unsubscribe anytime!