Here is the return-on-investment analysis of Happy HR.
Clients can enjoy up to
45 X return-on-investment

per annum!

We are proud to say we have forever changed the way our small and medium sized clients manage their HR, payroll, workplace safety and employee happiness.
Scroll down to find out why so many clients are HR happy!
We know it's a tight market financially. Happy HR can decrease your
HR costs
and admin time.
Reduction in the need for other apps.
67%
now use Happy HR for all things like communication and safety, reducing the need for other subscription costs.
Reduce cost of recruitment
72%
saved as our recruitment ATS and online job board reduces the costs associated with other job boards advertising fees.
Time for HR and general employee administration
90%
of time saved as everything can done in one program at the click of a button (we give access to all HR modules, meaning a single source of truth) leading to a major reduction in HR administration.
Qualified HR support services
92%
less time trying to get answers on HR questions or enquiries. This has means admin and HR teams are being more productive.
Costs per user
50%
on average Happy HR is more cost effective than our closest competitors per user.
Paper
100%
save on paper. Happy HR is a paperless platform!
Let's breakdown the costs of a company with
20 employees
on a 3 year self-guided or pro plan.
| | |
| --- | --- |
| Reduction in the need for other apps/subscriptions | |
| Online advertisements reduced | |
| Printing costs eliminated | |
| HR team administration time/efficiency savings | |
| Technology cost reduction | |
| Total costs saved per annum | |
| Total costs saved over 3 year contract | |
| | |
| --- | --- |
| Total cost of Happy HR per annum | |
| Total cost of Happy HR for a 3 year contract | |
That's a happy 45 X return-on-investment per annum calculating savings divided by costs.
Disclaimer:
Findings are based on time and motion study with Happy HR clients. Data and usage were analysed in February 2023. It is provided in good faith to assist employers and their employees. The data has been analysed and prepared by Happy HR Pty Ltd (ABN 16 918 018 473). The data is believed to be accurate and a general representation of our usage in Happy HR's own client base, it has not been independently verified. Happy HR does not warrant that this data is representative of all clients based on size and other factors, that it is complete, accurate, up to date or fit for the purpose for which it is required.  Happy HR advises that employers conduct their own market analysis to determine the potential return-on-investment for their own organisation and or seek professional advice before making any decisions or relying on the data. Happy HR does not accept responsibility for any inaccuracy in this data and is not liable for any loss or damages arising directly or indirectly as a result of reliance on, use of or inability to use any data provided.
HRIS Software

That Reduces HR Admin By 90%

They're second to none in terms of picking up the phone if I've got an issue and get a call back straight away. We want to help people the best we can so we need the right staff and support within our own four walls. Happy HR has so many different elements to it, it's not just here's your Employment Contracts and here's your Policies.​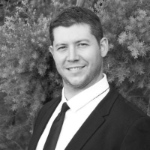 Jason Olszenwski
Director, CC Partners

We are a member college of the collegial University of Divinity, SAC is a Coptic Orthodox theological college that offers units in theology, biblical studies, ancient languages, missiology, philosophy, religious education, ethics, counselling, and Coptic Studies, and many of the units are taught from an Orthodox perspective. Founded in 2001.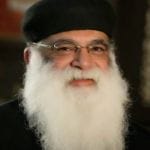 Fr Daniel Ghyabrial
Principal of St Athanasius College
I like the fact that we can go at our own pace, and it really is a great system that covers everything and more. The support is incredible knowing we can call aqualified HR professional to assist is wonderful.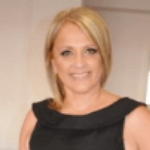 Antoinette Puopolo
Director, Kids Resort
Yes - it would be a life with time needlessly spent on processes that don't generate the outcomes we want in our business! We're very well supported by HappyHR so it's a win-win for us.
Corey Wastle
Director, Verse
I can't imagine life without Happy HR! I can't imagine going back to our Word documents, spreadsheets, and facing the challenges that Happy HR so easily eliminates in our business so we can get on to running and growing our business.
Aidan Pennell
Director, Custom foods
It's been such a great system to use that I am using it with other business ventures I have. I definitely recommend Happy HR to any business.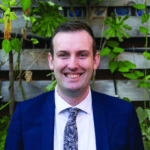 Rory Somerville
Director, RayWhite
Frequently

Asked Questions
More
Information

To Get Started
What training can I get for myself and employees?
Happy HR is here to provide ongoing HR training, provide HR support, webinars to ensure that you maximise the use of the software. We want to ensure you get the benefits of the software but also the benefit of having us as your HR partner. As qualified HR professionals we are truly here to help.
How do I maintain my polices to ensure that they are up to date and legally compliant?
Our documents are approved by legal professionals. To ensure that you remain legally compliant, we recommend that clients use our easy-to-use copyrighted self-population questionnaire that pre-populates current HR polices that are legally compliant. This way when there is an update to a policy because of a change to HR legislation clients can remain HR compliant with our simple acceptance system. If you update your information by using the edit company tab in the Happy HR Admin document dashboard, they will also remain legally compliant. Our policies are compliant to Australian Commonwealth standards. You may make alterations to the documents, but these will no longer carry the assurance of Happy HR PTY LTD. Happy HR can organise for a legal professional to review your amendments. There is a small but reasonable fee to review your altered policies to give you peace of mind. Remember it is your obligation to run your company according to the policies should you accept them.
How do I induct new employees?
Staff induction is now done in a flash! Happy HR has an online induction process that you use via the organisational chart. All you do is simply fill in the new recruit's email address, salary, offer expiry date and our platform allows new recruits to review and accept their letter of offer, position description and company HR policies all before their first day at work!
How do I create position descriptions?
You can create position descriptions that clearly outline the performance indicators, core competencies, experience and education required for each role. Simply go to the position description creator and choose a position description from an industry or use the creator to create a position. Remember a position description must have performance indicators. The process is easy to do, however if you are having trouble, you can call us to ask for help!
Can I modify my HR policies?
Yes, clients can modify their HR policies, but this may affect their legal compliance. Happy HR can organise for a legal professional to review your amendments. There is a small but reasonable fee to review your altered policies to give you peace of mind.
What is the performance improvement plans, why do they drive performance?
Our performance improvement plans are based on S.M.A.R.T Goals. S.M.A.R.T is an acronym for: Specific, Measurable, Action-orientated, Realistic and Time bound. The performance improvement plans are used to train a person who is not meeting the performance indicators as stipulated in the employee's Position Description. A manager will place an employee onto a performance improvement when they are not meeting performance requirements. The manager and the employee mutually agree on the performance improvement plan, so both are aware of what obligations are required from each party to ensure the performance improvement plan is achieved.