Download these
awesome free resource guides

to assist you with your HR needs!
Five ways to improve employee performance
When you run your own business, one of the most consistent and common causes of sleepless nights and commercial hardship is the people you employ.
Sometimes they become disengaged (it happens). Sometimes you find yourself with an employee who's simply not performing. Or, worse, you might have unintentionally created a dysfunctional workplace.
All of these scenarios have a negative effect on productivity and will reduce employee ROI, simply making your life less fun…and less happy. No one wants that!
Figuring out how to manage staff effectively and supportively is a critical part of being a good business owner and is something that can make or break your business.
Download this guide today!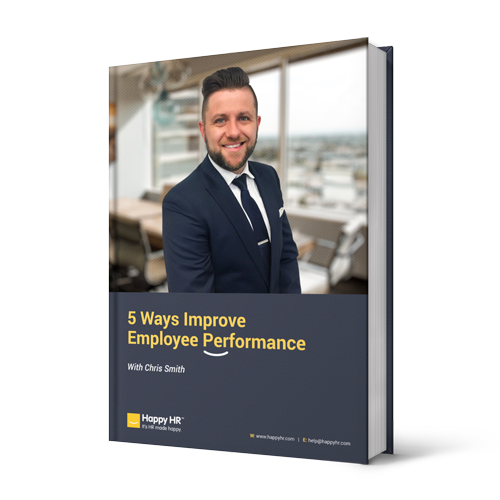 Six common HR mistakes and how to avoid them
This is the quintessential guide for all employers looking to avoid the 6 most common mistakes that managers make. These mistakes can literally cost tens of thousands in productivity but can also cost you big time in potential business growth!
You're busy – yep we get it. You need staff, and you have interviewed a bunch of people and believe you have found a candidate that can assist you in managing the day to day of your company. Your business relationship is just starting.
However, to optimise your business for growth you know you need to ensure you have the right HR processes and performance management procedures in place.
This is not only a smart way to begin a business relationship, but is actually required by the Fair Work Act 2009 (Cth). It's simple to get your HR in order to achieve growth!

Download this guide today!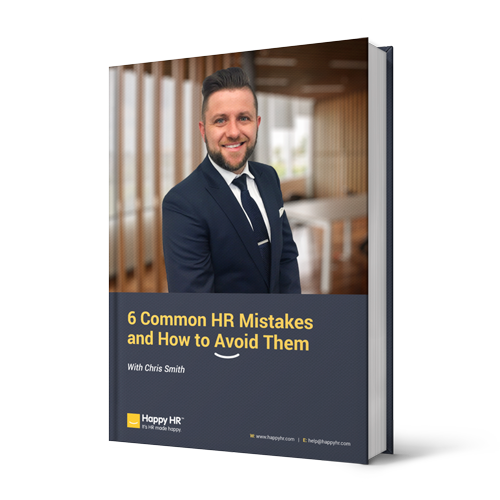 Ten mistakes that make good employee leave
We have helped thousands of companies improve their "engagement" through a variety of strategies. It is these employee engagement strategies that have a profound impact on business operations. Because of the increased productivity and employee engagement meant that the company could successfully execute their strategic, operational and financial goals.
Companies that try to execute without engaged employees will most of the time fall short and worst, they can be at high risk of losing their best employees in the process.
Got your attention? Are you engaged yet? You should be because this could be the real reason why you are not achieving your goals and worst, have horrible employee retention.
If your staff are not engaged, you're going to lose your best employees.
Download this guide today!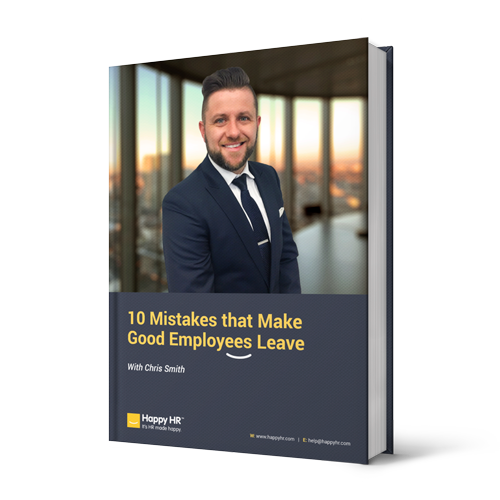 Are you ready to get Happy HR?