MYOB (which can be used through Happy HR's easy MYOB HR integration) is designed to ensure that businesses – no matter which metrics they use – have a way to measure their success and keep track of their milestones & growth.
Developing a range of smart tools to streamline business, MYOB wants to help you meet the goals you set. Using our unrivalled business management platform as a jumping point, MYOB is committed to creating a range of add-ons to help you connect better with clients and employees in an efficient and productive work eco-system.
Happy HR's quality software offers seamless MYOB HR integration. To find out more about the benefits MYOB HR integration can offer to your business through a great range of tools & add-ons, visit MYOB Accounting Software.
MYOB AR HRIS
Happy HR's MYOB AR and essentials HRIS integration seamlessly eliminates data duplication by the syncing of the following data and information.
Happy HR integrates with MYOB accounts right and essentials:
How to
integrate

Happy HR
with MYOB HRIS
Go to the settings page and go to API integrations page in your happy HR account.
Click on the integrate with MYOB AR essentials button.
Your Happy HR and MYOB AR essentials will now be integrated – you can now enjoy MYOB AR and essentials HRIS!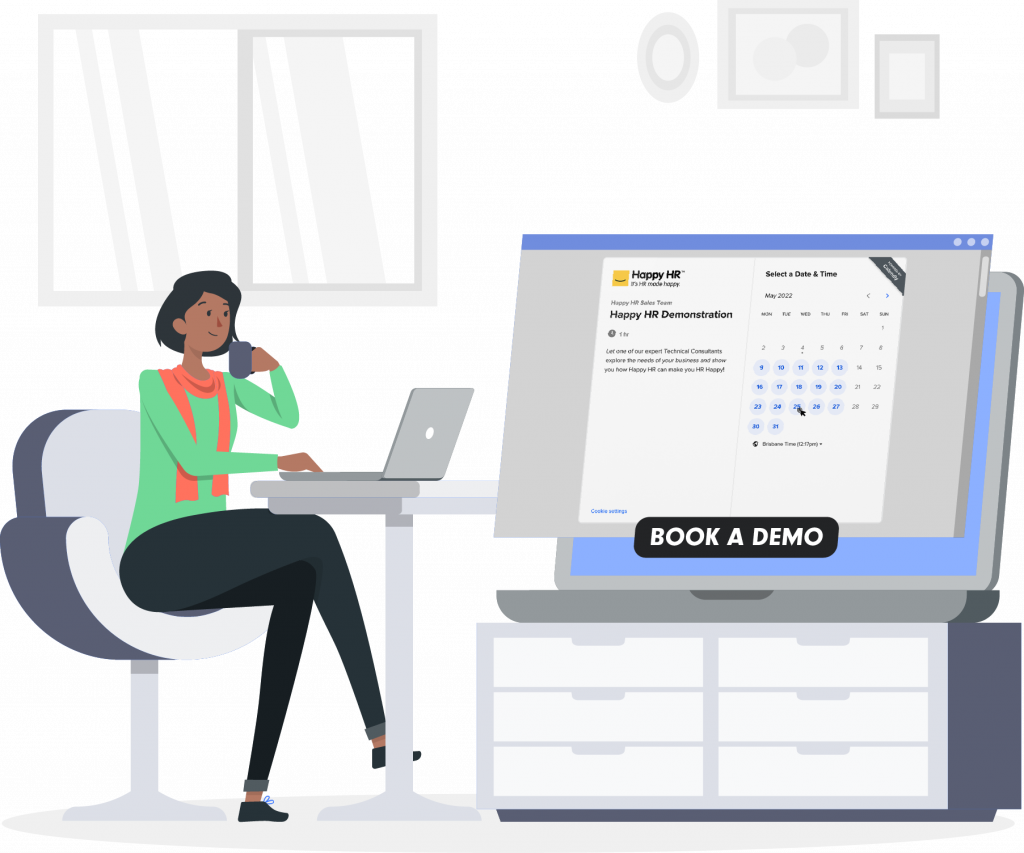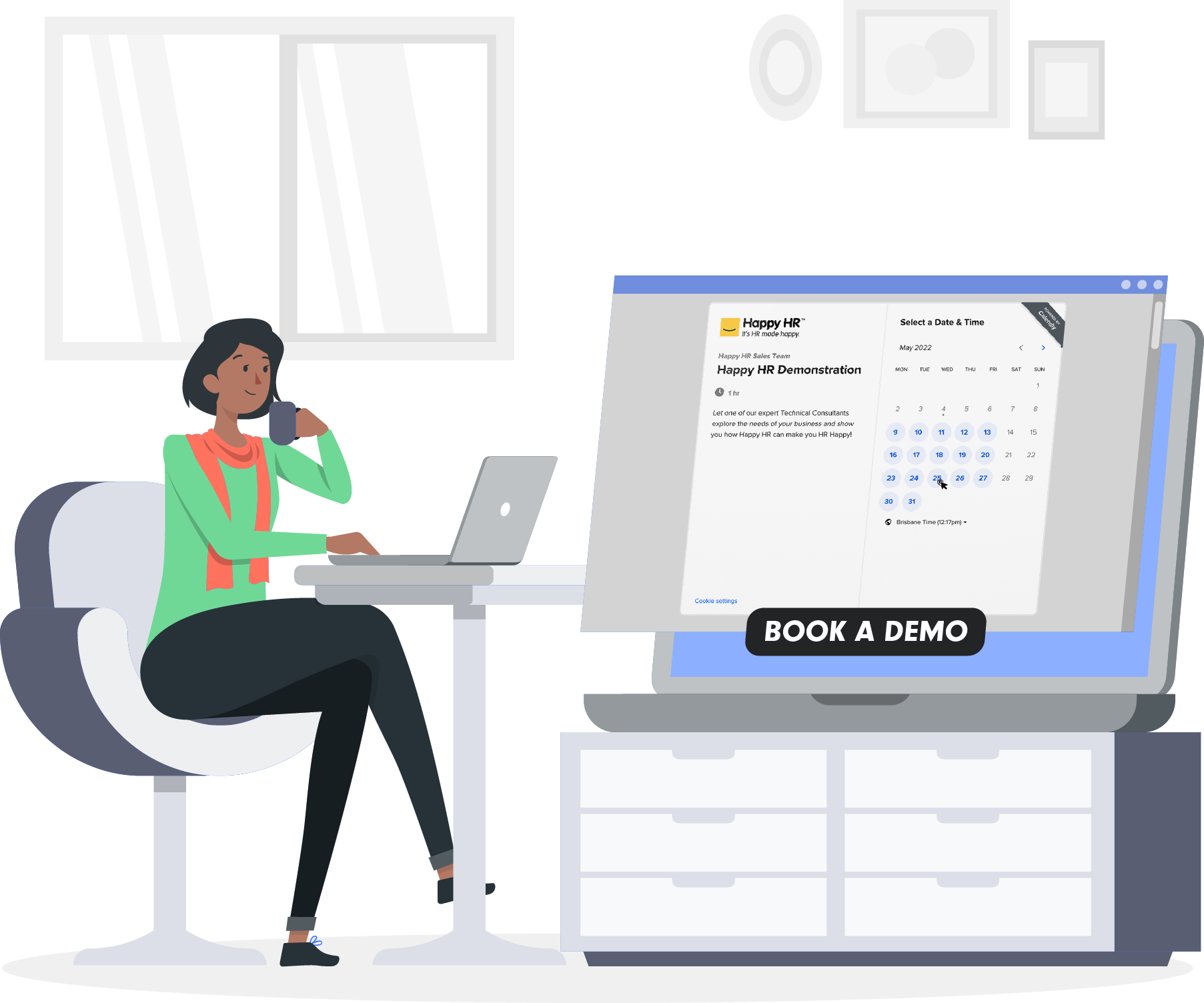 Do you have any questions about MYOB's integration with Happy HR?
Reach out to us today for a free demo of our software so we can take you through our integration with MYOB.