When you're looking for a HR and accounting solution that makes doing business easier, turn to Happy HR for QuickBooks HR integration.
Developed and marketed under the Intuit banner, QuickBooks is the accounting software package aimed at small-to-medium business owners.
QuickBooks offers both cloud-based and on-premises accounting applications that help employers to:
QuickBooks is the accounting software you need to get the job done, and Happy HR offers the all-in-one HR and payroll platform you require.
QuickBooks HR integration is easy with Happy HR. In fact, we can easily help you to integrate Happy HR with QuickBooks.
QuickBooks HRIS
Happy HR's QuickBooks integration is seamless and effective. Our QuickBooks HR combination will eliminate data duplication by easily syncing the following data and information:
How to
integrate

Happy HR
with QuickBooks
Go to the settings page and go to API integrations page in your Happy HR account.
Click on the "Integrate with QuickBooks" button.
Your Happy HR and QuickBooks accounts will now be fully integrated.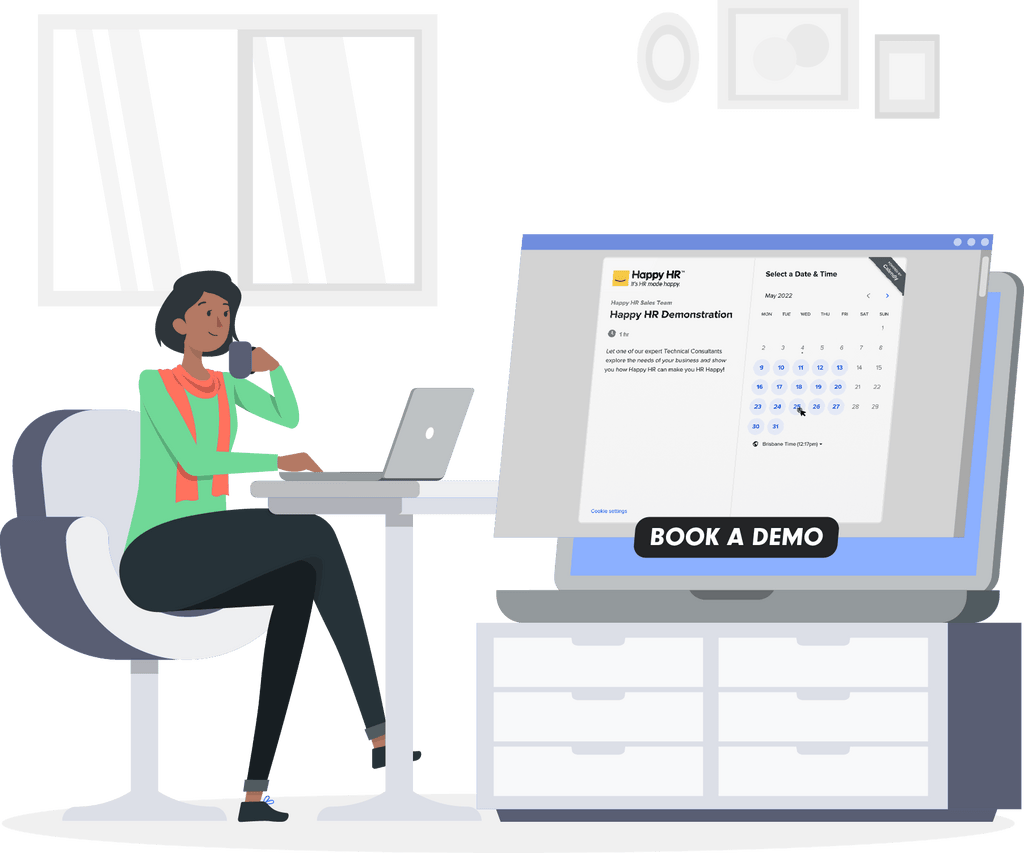 Do you have any questions about QuickBooks integration with Happy HR?
Reach out to us today for a free demo of our software so we can take you through our integration with QuickBooks.