Cloud Payroll
integration
Future proof your business. Every day at CloudPayroll we work for the success of thousands of Australian businesses, big and small, from every industry, making it simple for them to process their payroll.
HappyHRTM's quality software offers seamless Cloud Payroll integration. To find out more about the benefits of the Cloud Payroll integration can offer to your business through a great range of tools & add-ons, visit cloud payroll.
Happy HR's and Cloud Payroll integration seamlessly eliminates data duplication by the syncing of the following data and information:
How to
integrate

Happy HR
with Cloud Payroll
Go to the settings page and go to API integrations page in your happy HR account.
Click on the integrate Cloud Payroll button.
Your Happy HR and Cloud Payroll will now be integrated – you can now enjoy the Integration to save you time and hassle!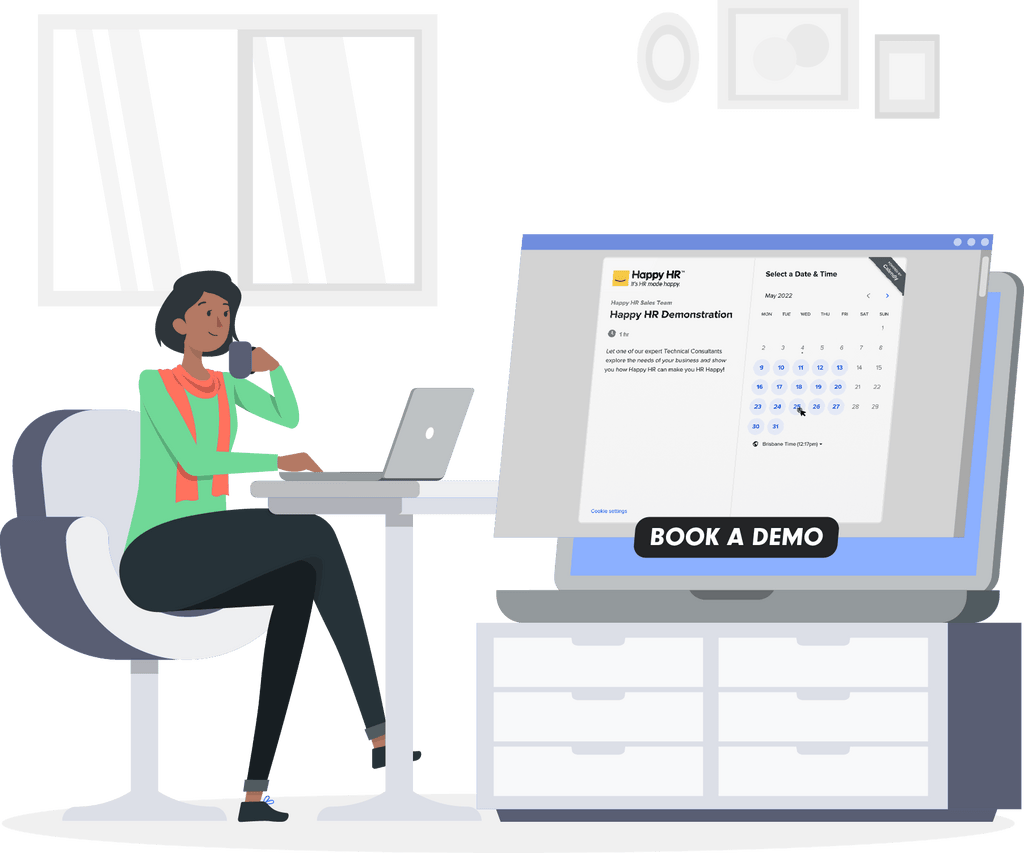 Do you have any questions about Cloud Payroll's integration with Happy HR?
Reach out to us today for a free demo of our software so we can take you through our integration with Cloud Payroll.