Employee onboarding software
Expanding your business and hiring new employees is both exciting and stressful, especially with the importance of managing their welcome. HR professionals are trained at organising onboarding and offboarding programs but the process is lengthy and significant in employee retention, which means it needs to be done well. With an employee onboarding software like Happy HR, you can ensure that the process goes smoothly every time without requiring extra effort and time.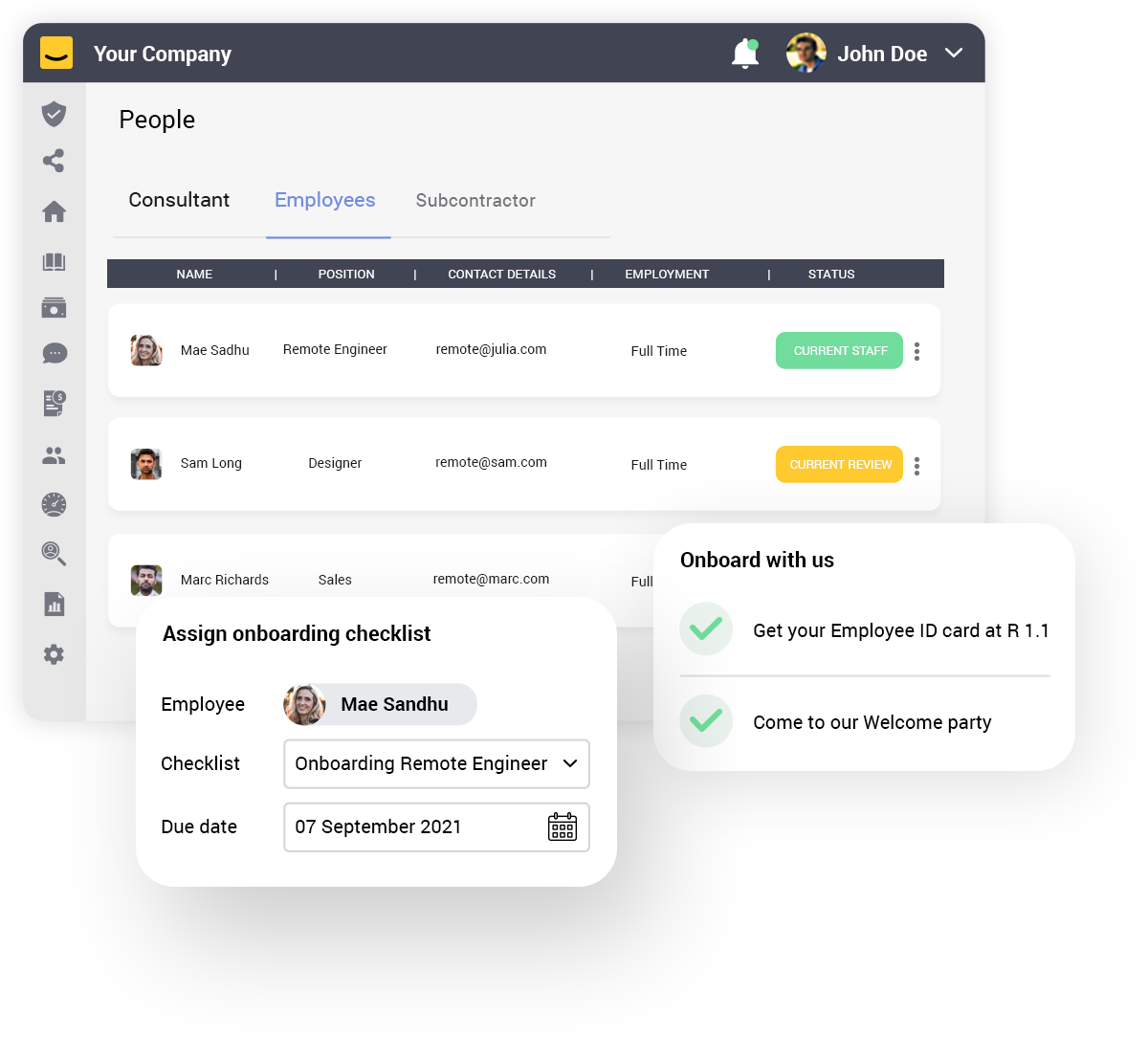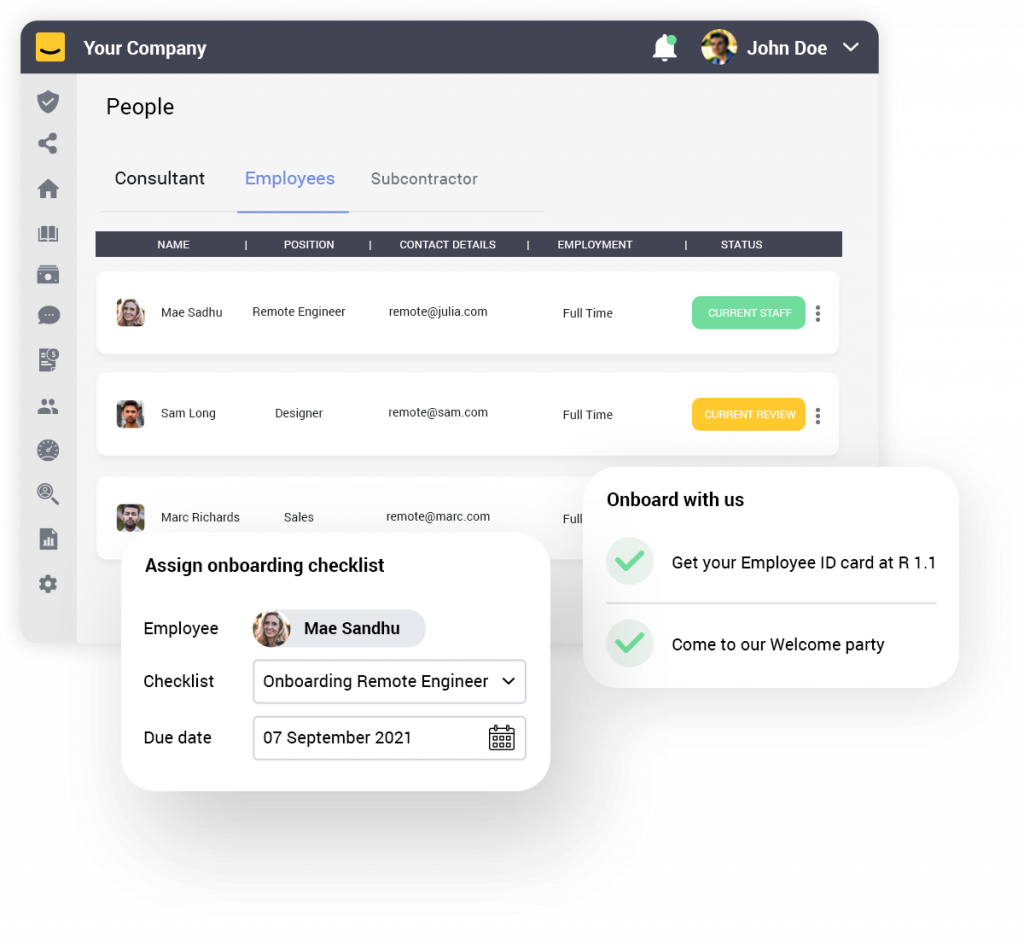 Why every business needs onboarding and offboarding software
 As any seasoned HR professional knows, the onboarding and offboarding process can be a tedious one. Between compliance paperwork, onboarding portals, and communication between departments, it's easy for important tasks to slip through the cracks. That's where employee onboarding software comes in. It streamlines the entire process, automating repetitive tasks and ensuring all relevant information is collected and organised in one central location. This not only saves time for HR staff, but it also helps increase overall employee satisfaction by providing a smooth transition for both new hires and departing employees. In a competitive job market, an efficient onboarding and offboarding process can give your business the edge it needs to attract top talent. So why take the risk of manually managing these processes when onboarding and offboarding software can provide countless benefits? Make the smart choice for your business and invest in Happy HR.
Be industry compliant in your onboarding and offboarding with our features
How you onboard and offboard your employees says a lot about your company. Invest in an effective employee onboarding software to allow your employees to feel satisfied and comfortable upon joining as well as leaving the company. Happy HR is an all-rounder HR management software that includes onboarding and offboarding tools as part of your package. Create fully-compliant contracts, organise the employee's documents for easy access, and simplify their experience with Happy HR.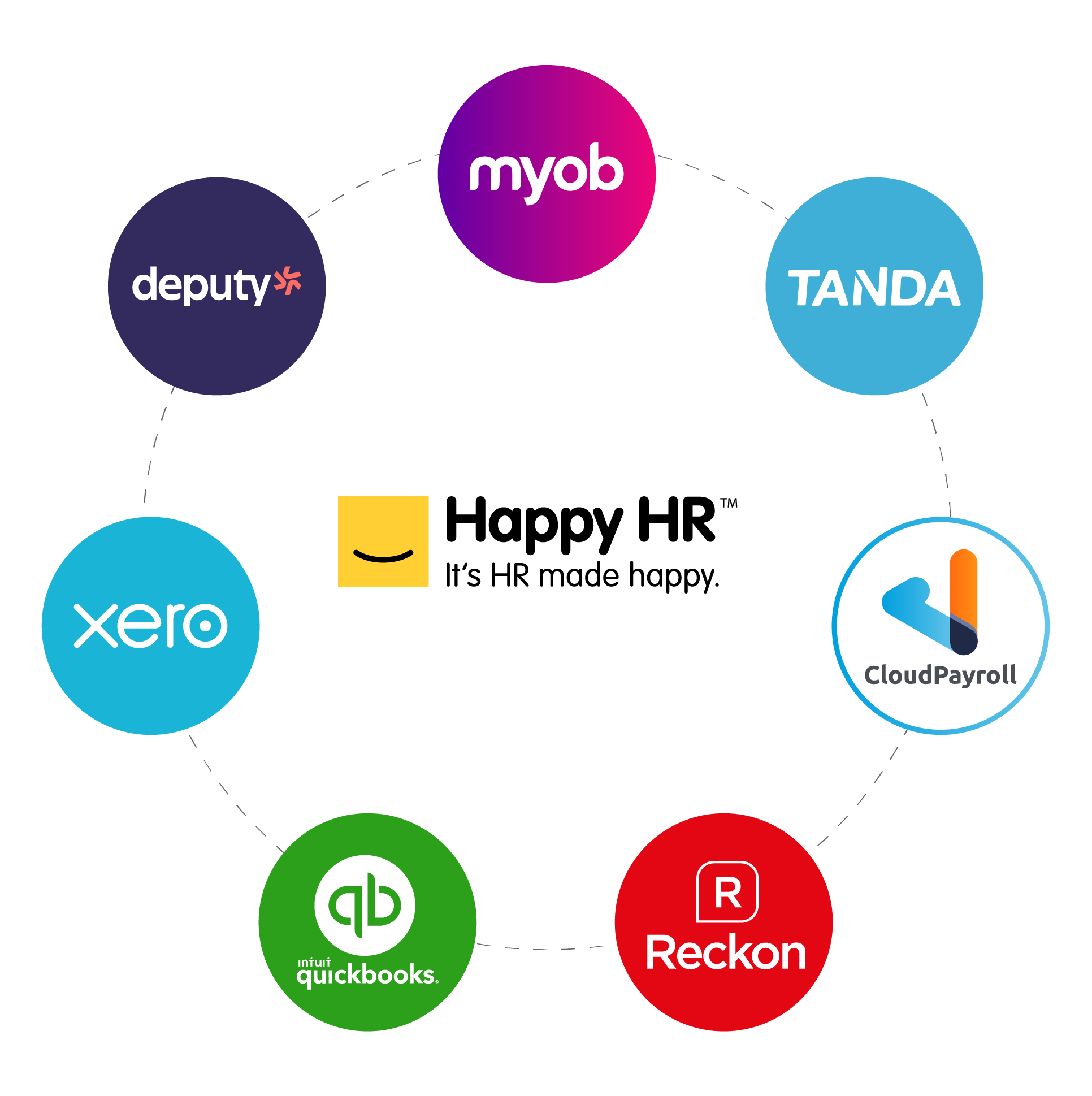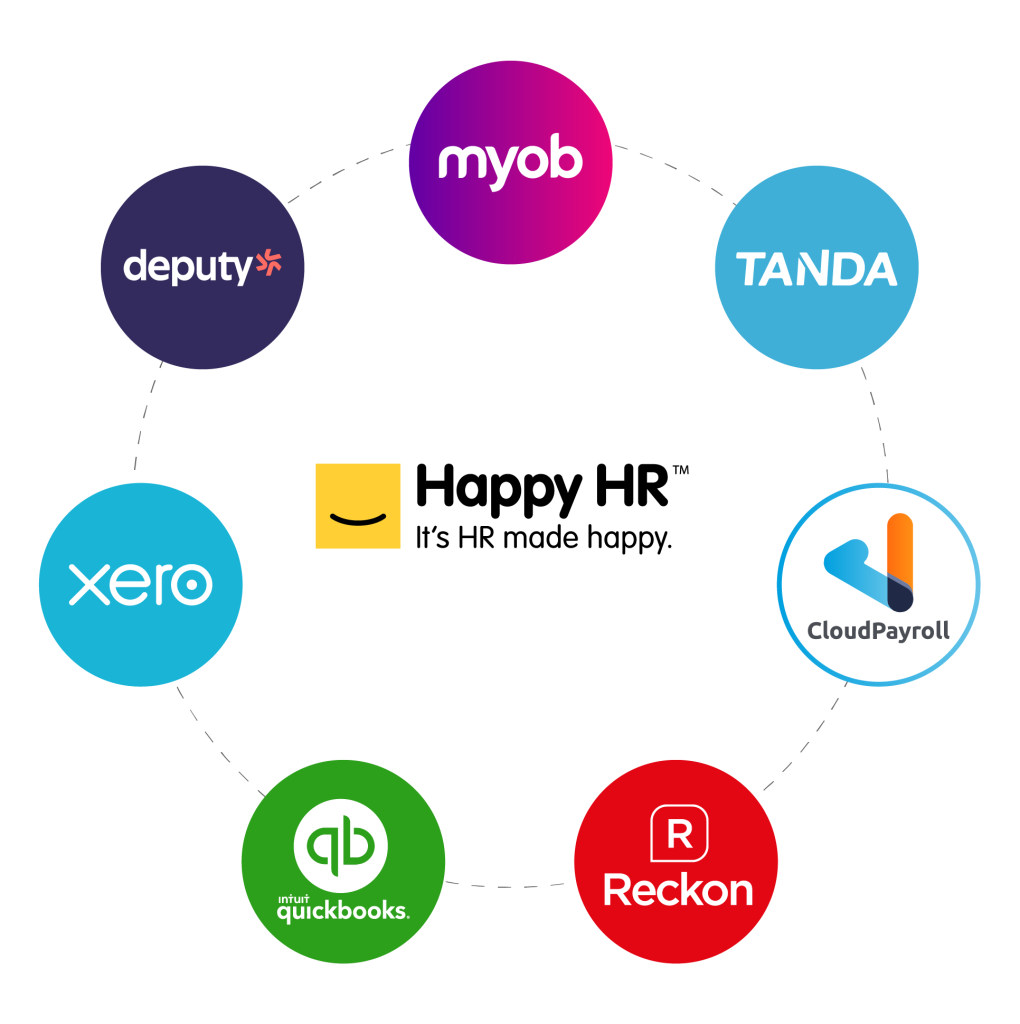 Full integrations with popular payroll & operations software
Happy HR's integrations with the following software allow for effective and smart management of your business's HR management needs. Stay on top of your productivity with these integrations.
Frequently asked questions
If you are running a business, you have to be smart with your costs. Happy HR is designed accordingly with impressively affordable packages for businesses looking for employee onboarding software. Streamline your onboarding and offboarding procedures with our self-guided and pro plans. Starting from only $5 per employee per month (if you sign up for a 36-month contract) with constant support from qualified HR professionals, you will find our pricing satisfactory.
Happy HR is a cloud-based software ideal to manage your staffing needs regardless of your business size. Manage most of your HR tasks in one platform without needing complicated training. Our packages are designed to manage both smaller sized businesses' HR and larger businesses with more complex HR management needs. Simply refer to our packages today to decide what suits you or get in touch to discuss your options.
Happy HR is dedicated to making HR management easier for businesses. In this process, if our existing plans do not meet your requirements or if you require customised processes, feel free to get in touch with our team today. We are proud to provide tailored plans to make Happy HR as effective for you as can be.
Are you ready to get Happy HR?